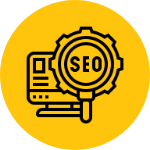 Search Engine Optimization & Marketing
Billions of searches are conducted every second. With the light deft touch of a professional SEO & SEM, you can grow traffic and increase the reach of your brand in unprecedented ways.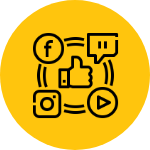 Social Media Marketing
Importance of social media is ever-increasing. Therefore, we provide highly-effective services that include: profiling, channel & competitor analysis, social media engagement and social ad campaigns.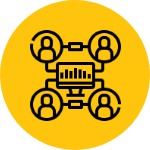 Conversion Rate
Even a steady rise in your website traffic will translate into nothing if you won't be able to turn your visitors into qualified leads. This is where our conversion rate optimization services will turn the tide in your favor and offer a substantial increase in your customer base.